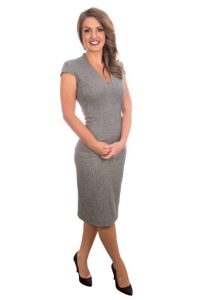 Slee Blackwell lawyer Naomi Ireson reviews recent press reports concerning the Court of Protection.
The Court of Protection is once again in the news, being described as the most secretive court in the land.
The controversy surrounds the case of an elderly attorney who has been sentenced to six months in prison by the Court of Protection.
She was sent to prison after refusing to sign a letter prepared by a judge authorising the return to England of an 81 year old man from his native Portugal against his wishes.
Although the man suffers from dementia, he had travelled to Portugal legally. The UK courts have no power to order his return and he is happily living in a reputable Portuguese care home.
The woman had power of attorney over his affairs. Exercising her powers as his attorney she put his house in Britain up for sale. The sale proceeds would have been enough to cover the fees of the care home in Portugal.
However the local authority in Britain obtained a court ruling that blocked the sale, with responsibility for his financial affairs being passed to the Official Solicitor.
Court orders were also made requiring the man to be brought back to an English care home. However, because he was outside UK jurisdiction these court orders could not be enforced.
A judge then prepared a letter to be signed by the woman agreeing to the man being handed over to English authorities. He warned her that if she did not sign the letter he would send her to jail. The woman refused to be bullied. She said that it was not in the man's best interests to return to England and refused to sign.
As a result the judge sent her to prison for six months.
Apart from the heavy handed approach, critics of the Court of Protection point to the massive expense of these court proceedings, which may have cost the tax payer hundreds of thousands of pounds without achieving a positive outcome.
The case has led to calls for greater openness in the Court of Protection and answers to the questions that have been raised.
To discuss your Court of Protection issue with partner Naomi Ireson call us on 0808 139 1606 or simply send us an email.